India took England's first six wickets for 86 runs on Day 1 of fourth Test but they themselves lost last seven wickets for 61 runs on the fourth day. What does it indicate? England recovered from their horrible start, made 246 runs and went on to win not only the Test match, but series also. The difference once again was England's lower-order. England's lower-order (7-11) averages (27.88) which is more than India's entire batting unit (22.36) in this Test series so far and that tells the story.
Cheteshwar Pujara once again bailed out India from the dire situation in the first innings by scoring a ton while the departure of Virat Kohli in India's second innings ensured that England will go on to win the Test match. Moeen Ali who played his first Test of the series took nine wickets and proved a point while others supported him in both the innings. India once again failed to seize crucial moments of the game and that cost them the second away Test series of this year.
Let's look at some of the records broken and created during the fourth Test played at Southampton.
Virat Kohli became the fourth Indian player to take 200-plus catches in international cricket during the fourth Test. Since Virat Kohli's debut in international cricket back in 2008, only Ross Taylor (245) has taken more catches than him across formats.
Rishabh Pant became the first Indian player at Trent Bridge to hit his first Test career shot as a six. However, in his second Test, he didn't open his account for 28 balls and then was dismissed on the 29th ball which is now the joint most balls faced by an Indian player in a Test innings for a duck.

Virat Kohli just took 14 innings to reach to 6,000 runs from 5,000 runs which is quite an extra-ordinary effort itself. He is now the second-fastest Indian player ever to score 6,000 runs in Test cricket.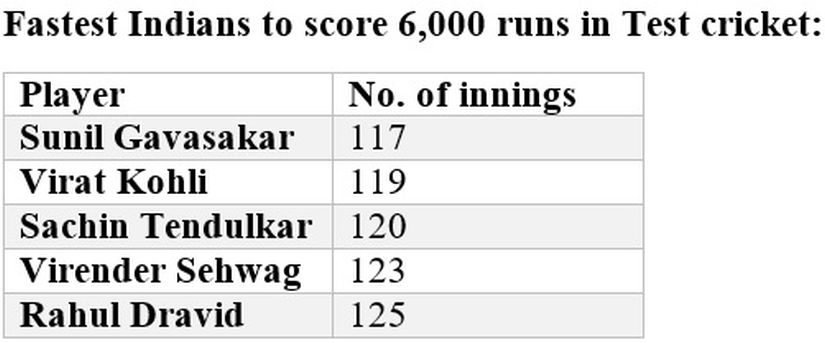 Now-a-days, Virat Kohli comes and breaks records with each run he scores and just like that during this Test, he broke the record of the great Brian Lara who was previously the fastest captain to score 4,000 runs in Test cricket.

Ishant Sharma created an unwanted record on the fourth day in this Test by becoming the fifth Indian batsman to bag a duck on birthday in an international match.

Virat Kohli became the first Asian captain to score 500-plus runs in a Test series in England. He is also the first Indian captain to do it away from home. He has scored 544 runs from eight innings at an average of 68.00 in this series so far.

Moeen Ali became the second England spinner to take more eight-plus wickets against India in a Test match on two different occasions after Graeme Swann.

Only Moeen Ali has scored more runs than Sam Curran batting at No 8 or lower in a Test series for England. However, the record can be broken if Sam Curran plays well in the fifth Test.

No player has won more Man of the Match awards than Moeen Ali (6) in Test cricket in the last three years.
Updated Date: Sep 04, 2018
Source link